About ShizuokaTea.com
ShizuokaTea.com was established in May 2000. We provide excellent Japanese green tea from the Shizuoka region under the brand name of Fuji Green Tea. Our objective is to consistently bring you, our valued customer, the finest quality and best tasting green tea at competitive prices.
If we fail in our purpose, we hope you tell us the reason why. But if we succeed, then please tell your family and friends about us. Your comments and suggestions are indispensable towards the continued improvement of our customer service.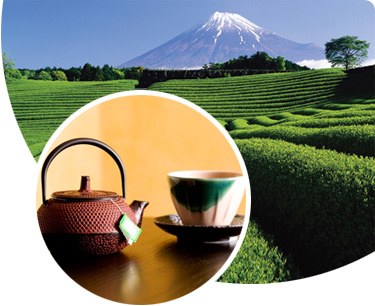 About GreenTeaMerchant.com
Our online shopping cart software resides at GreenTeaMerchant.com. We are the owners of the software and the URL. Your purchases will not be processed by an outside software service provider.
Worldwide Delivery
We ship directly to our customers worldwide from our distribution locations in Mountain Home, Arkansas USA and Shizuoka, Japan. Our products are neither sold nor distributed in Japan from this web site. To contact us, please click here. To view our products and place an order, please visit our Shop Here page.
Store Guarantee
We accept Visa, MasterCard, American Express and PayPal. All transactions are processed on a secure server. If for any reason you are not completely satisfied with any of our "consumer-packaged" products, please provide us with your purchase information, and we will, without question, give you a full and unconditional refund (excluding applicable shipping fees). There is no need to return the product. You may make use of it as you desire. We reserve the right to limit future sales to anyone who takes unfair advantage of this generous privilege. "Plain Wrap" bulk packaged loose leaf teas, "100 Pack Tea Bags Without Box", "100 Pack Green Tea Powder Sticks/Packets" and wholesale orders are not included our Guaranteed Satisfaction Policy.
Disclaimer
Our web site provides useful links to other quality sites related to green tea, health, Shizuoka and Japan. However, ShizuokaTea.com cannot be held responsible for any troubles that might arise in your dealings with these sites.
Copyright Notice
Unless otherwise specified, this site's photographs, text, PC-generated images and designs, and all other content contained herein are: Copyright ©2023 ShizuokaTea.com
---
For best customer service please contact us first by e-mail.
USA Office
ShizuokaTea.com

7640 NE Airport Way #56732
Portland, OR 97238
Tel: (1) 800-380-7030